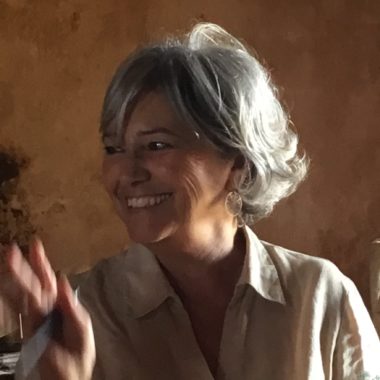 Anna Maria Redi
Owner
From a Florentine-Sienese-Lucchese family, I grew up in Milan, where I graduated in Foreign Languages, Literatures and Linguistics.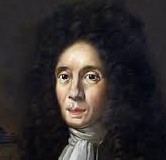 Francesco Redi
Francesco Redi (1626 –1697) was an Italian physician, naturalist, biologist and poet.
Why did I choose my job?
Because I love it.
Since when I was a young  girl,  I remember I used to read real estate classifieds, wherever I was, trying to imagine how life would flow in those houses.

Having changed many of them for the story of my family, I knew how important is our home for our life.
It's the place where you should feel well, at ease and protected.
A client of mine once told me: 'Your home nurtures you'. And this is so true!
So this is what I do now,  and with great pleasure: I love to find new houses, visualize their potential, and help people to find the right one for themselves, no matter how big or small it might be, yet always in a beautiful land.
My Story
From a Florentine family, I grew up in Milan, where I graduated in Foreign Languages, Literatures and Linguistics.
I am a licensed Realtor, and I am qualified in Tourism and Hotel Management.
Moving back to Tuscany, after running tourist resorts, in 2001 I organised a Real Estate licensed Company, with a unique selection of Tuscan Properties, and off-market exclusive opportunities.

Thanks to my studies and work-life experiences, I understand the requirements of my Italian and International clientele : my deep knowledge of this region, along with a passion for  architecture and interior design, contribute to the satisfying outcome of their project in Tuscany.
Then I have the reward of seeing the pleasure with which they adapt to life around here, wherever they come from.
FRANCESCO REDI

I am very proud of my ancestor Francesco Redi, physician, naturalist  and poet (1626-1697).
In addition to his scientific activity,  as a poet he is also famous for his dithyramb 'Bacco in Toscana', in praise of Tuscan wines: so interesting to read his comments about them,  and  discover about the ones already existing in those times! Sometimes useful when I visit Wine Estates…
My first Company, Arcadia in Toscana, was actually inspired by him and the Accademia dell'Arcadia, a philosophy and literary movement he founded together with a circle of poets surrounding Queen Christina of Sweden, when she was in Rome. They regarded Arcadia in Greece as a pleasant countryside where life flowed as serenely and simply as the pastoral melodies of the shepherds, and wished to bring that idyllic atmosphere into Poetry. This became the natural inspiration for my company, which is involved in the search for ideal places to live in, amid the sweet hills of Tuscany, thus to rediscover our own rhythms and philosophy of life . . .